Daria, 29 y.o.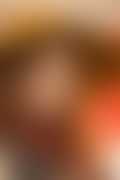 First Name:

Daria

Age:

29

Location:

Russia

Zodiac Sign:

Gemini

Weight:

61kg

Height:

175cm

Eye colour:

Brown

Hair colour:

Auburn/Red

Body type:

Average

On your body there are:

Piercings

Smoking Frequency:

Never

Drinking Frequency:

Occasionally(Socially)

Your type of activity:

I like to get up late
Language:

English 4 (Advanced)
Swedish 2 (Elementary)

Marital status:

Single

Want children:

Yes

Do you agree to move ?:

I agree to stay in my city

Your priorities in life:

Family, long-term relationship
Artistic self-expression
Communication
Spiritual growth

Your income:

Constant average income

What do you think about travelling and meeting expenses:

Each party should pay for themselves

Education:

Graduate degree

Job Title:

Other

What religion do you practice?:

Not Practicing
Do I enjoy gardening?:

Don't mind helping

Do I enjoy grocery shopping?:

I like it very much

Do I enjoy other types of Shopping?:

I don't mind it

Do I enjoy cooking?:

I really enjoy cooking

How often do I like to go out?:

Twice a week

Do I enjoy dining out?:

I enjoy it

When it comes to TV:

Turn it off

When it comes to money:

I spend some and I save some

Describe myself at a party as a:

Life of the party

Keep my space:

Always clean for company

Ideally I would like to live in a:

Not provided

Preference for pets:

I have Dogs, Don't have but like Cats
Age:

24 - 35

Country:

Western Europe, Eastern Europe, Russia, North America

Eye colour:

Any
Hair colour:

Any

Is it okay if they have children?:

Yes but living separately

Body type:

Any

Smoking Frequency:

Occasionally

Drinking Frequency:

Occasionally(Socially)

Ethnic Preference:

White/Caucasian
What type of Television programs do I enjoy watching most?:

Nature/wildlife, Films, Comedy

I enjoy spending free time:

Having lunch with a friend, Visiting a museum or gallery, Taking a class, Pursuing a hobby, Among friends, In Nature, Dancing in night clubs

Activities that I enjoy:

Hiking, Dancing, Other

Forms of entertainment that I enjoy:

Bars/pubs, Concerts, Dance clubs, Dinner parties, Movies, Jazz Music , Rock Music, Poetry

Other hobbies or interests:

Collecting, dogs, philosophy/spiritual, travelling
How would you describe yourself?

I am tall, pretty girl with bright eyes and red hair. I like to travel and open new places, learn languages and make friends with people from abroad, dance boogy and lindy-hop, organize different events and meetings.

How would you describe your ideal partner?

I am looking for a man, open and kind person, who shares my hobbies, likes extreme and sport, is free from prejudice, can take care of me and our family and will be the best friend of mine.

If you had 10 million dollars to spare, what would you do with it?

I would like to spend them for travelling and the rest of money to charity.

How often, and from whom do you ask advice?

I ask advice from my father and best friends when I need support.

What quality do you value most in the people of your gender?

Intellect, inventiveness and kindness.

What quality do you value most in the opposite sex?

Intellect, inventiveness, sense of humor kindness.

What is a recent prominent event in your life, and how has it affected you?

I changed the place of work. Now I have a lot of things to do and to think about.

What is the best advice that you will give to your children?

Do not put off till tomorrow what you can do today.

What are your goals now?

- to get drive licences
- to go to Europe for a month
- to get get a raise at work

Whom do you admire?

Robert Longo - artist, musucian and architect

Do you have a lot of friends?

yes

What qualities do you dislike most in those of your gender?

fussiness, folly, rudeness

What qualities do you dislike most in the people of the opposite sex?

narcissism, folly, tyranny

What are your favourite games?

charades

Who are your favourite writers and poets?

Robert Burns, William Shakespeare, ports of Silver century in Russia,

What kinds of music do you like?

Different kinds of rock, indie, lounge, soul,

What is your favourite activity or hobby?

Reenactment

Where do you want to live?

Moscow, Stockholm.